TIM having the vision of "to render the change is to design the future" acts to insure the coordination between the public and private sector organizations and exporters and decision-makers.
TIM working with the objective of being a solution center for the export issues establishes policies towards the development of the export in addition to representation duty.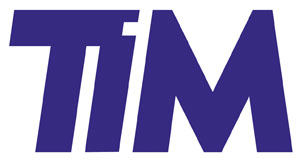 Umbrella organization of Turkey's export
Turkish Exporters Assembly (TIM) as the umbrella organization of the exporting firms around 83,000 was established in 1993. It continues its studies on legitimate basis as the professional organization of the firms involved in foreign trade. TIM organized as a general secretary organization as being the upper organization of the associations of exporters is represented by the Chairman.
The primary reason of existence of TIM is to determine the issues related to the export, conduct improvement studies, and to insure the transfer of the problems of the exporters to the highest competent authorities.
Representative of Exporters
TIM attempts considerably to negotiate with the upper management authorities from the international fairs in order to expand the export vision. The renovations and developments related to the world markets are followed closely; strategies are developed to insure the effective involvement of Turkish companies in international studies; and coordination is provided.In this framework, a considerable part of the studies is towards he academic activities conducted with the universities and export sectors, the prepared reports are shared with the business sphere.
Organizational Structure
The Board of Directors of TIM conducts studies related to the improvement of exports, prepares reports, and gives opinions and advices.
Upper Organization to 61 exporter associations
Each of the exporter firms should be a member to a association in the sector and region. The exporter firms around 83 thousand acting in 27 separate sectors in which export records are maintained conduct foreign trade transactions on 61 exporter associations organized in region and sector-wide. Such 61 associations are collected under 13 general secretaryships. Turkish Exporters Assembly is the upper organization of 13 general secretaryship and exporter associations.
More information about TiM can found here
Related Posts